Perhaps one of the most difficult issues in Social Network marketing is defining the appropriate social media objectives for achieving success. It happens that these objectives must be tied to a well thought out strategic plan to meet a more ambitious overall goal: increase in sales, reducing costs on client acquisition, lead generations, among many other things.
At the same time, you have to be able to measure these objectives in order to track every action you realize and the results you obtain.
In this article we're going to show you one of the best way to carry out this process: the SMART approach. Each letter in this word implicates an action. That's why we've made a step by step guide with inspirational tips and examples.
Let's get to it…
SMART APPROACH: An Intelligent Perspective for defining successful Social Media Objectives
SMART:

The letter S stands for "Specific"
The letter M stands for "Measurable"
The letter A stands for "Assignable"
The letter R stands for "Realistic"
The letter T stands for "Time Bound"
In the following image you can more clearly see what we're talking about:
Source: elblogdejesule
The SMART approach answers five questions: What, How Much, How, With What and When.
Before moving on to the step by step guide for defining social media objectives, we're going roughly go over the concrete meaning of these five questions and when to apply it.
"What" refers to defining specific objectives. This means
you have to define very clear, simple and concise social media objectives.
For example, if your most ambitious final goal has done to with increasing sales, then the goals you must define in order to reach this objective will be linked to the famous sales funnel: creating brand awareness, generating demand and consideration, encouraging purchase, retaining social audiences, etc. It's important to avoid words that have multiple meanings. Make sure the change you want to obtain with each goal is very clear. It's time to put on your thinking cap!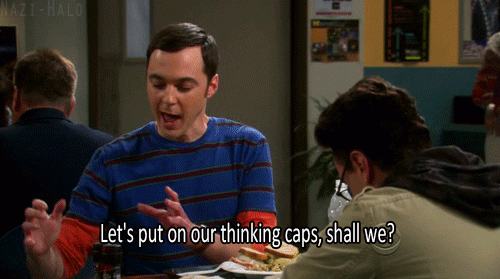 Next comes the question "How Much", which regards measuring. Each goal has to be linked to a numerical value.
Remember, what can't be measured can't be controlled, and if it can't be controlled it can't be measured.
You goal must be measurable. This is fundamental if we want to know what the results of our efforts are in a Social Media Marketing plan. With the vast amount of available resources for applying metrics, there is no excuse for not implementing concrete strategies on social channels. Google Analytics is one of the best tools for starting to discover our objectives' progress.
"How" simply has to do with objectives that are ambitious, but attainable at the same time. The question you have to ask yourself is: am I really going to be capable of reaching this objective? You can't set social media objectives that are impossible to fulfill.
Remember that in order for an objective to be Motivating, it has to be both ambitious and achievable.
And this also pertains to deadlines. Suppose you have 1000 followers on your brand/product/business's Facebook Page. Increasing this number to 5000 in just 20 days is not a very achievable goal. The key lies in being sensible with what you want to do.
The next point is closely linked to the previous: the issue of resources.
It pertains to thinking realistically about the tools that you have available for achieving a goal.
This should be a goal perfectly matched to capabilities. It seems quite possible to duplicate traffic on social networks in 60 days. The issue is whether you have the necessary time and resources to accomplish this.
Lastly, the question of "when". In what time frame are you going to place each objective? We already referred to the time issue in the previous points.
The ideal thing to do it create a possible calendar without it being too far off.
If we use a very large time frame, we run the risk of losing pressure. What specialists recommend is to start with a time frame of three to six months.
It's very easy to realize that each objective is tied to the others and together they form a whole. Furthermore, nothing you establish here is set in stone. This is a back and forth process, it's always available for adjustments based on each businesses' individual needs. Now it's time to take a closer look at how successful the implementation of the SMART approach for defining your social media objectives would be.
Social Media Objectives through the SMART approach
STEP 1: What do you want to accomplish?
Unfortunately, there are few companies that think about what they really could accomplish. A lot of them underestimate the power of Social Media or think that it's really easy terrain to manage. It's true that it's not an exact science. But this doesn't mean that it's easy. In fact, at Social Tools we are constantly reviewing the latest trends in this discipline and are seeing a permanent shift towards more specific concepts.
That's why it's important to emphasis that with the SMART approach, objective is very efficient to use for applying a Social Media marketing plan. There is already evidence of this. Thinking of social media objectives with a large margin of inaccuracies as having a larger number of "Likes" on Facebook and increasing the number of Twitter followers by using the SMART approach are not the same. An example of the first this would be something like increasing the number of "Likes" by 15% in two months through participating on Facebook groups.
The first step in the SMART approach is thinking about what you want to accomplish with a Social Media strategy.
Are you looking to boost your social presence in order to strengthen your brand? Are you wanting to generate more potential clients? It may be that you have a specific objective for each social network. The important thing here is that you can know what you want to achieve in order to be able to set objectives that will lead you to your end goal. Don't fall into the huge mistake of only using social channels because everyone else is. And don't jump in blindly. Always think about a strategy or framework that will point out the reason why you chose this objective and how you're going to achieve it.
STEP 2: Personalize your Social Media Objectives and adapt them to your business/brand/company's Objectives
In order to start outlining your objectives, it's necessary to perform a diagnostic on the current status of your social profiles. Detect each one's strengths and weaknesses. It could be that you have a heap of fans on Facebook but very little participation. Or the opposite: you have good engagement with your fans, but you need to reach a larger quantity of people. This diagnostic will help you to apply the right changes.
Now, what if you're starting from zero? Social Media specialists on the website Sprout Social recommend using the following tips:
BRANDING: If your final objective is related to strengthening your brand or attaining new demographic sectors, then the goals must deal with content, reach and followers.
CUSTOMER SERVICE: If your idea is to use social networks as a service and/or communications platform, then your goals should be focused on response rate, engagement and support requests.
LEAD GENERATION: There are already a lot of companies using Social Media as a strategy for generating a larger quantity of potential clients or leads. Your goals, in this sense, should be directed towards web traffic, ROI and interactions.
STEP 3: Choose Metrics for your Social Media Objectives
This is perhaps the most important part of the process, and its related to the letter M in the SMART approach: what's measurable.
The Social Media objectives you set must be translated into a number in order to be able to track your invested efforts.
We already saw something like this in the previous point: web traffic, ROI and response rate. Now we'll take a detailed look on some of the available metrics on different social networks.
Source: Orientadorweb.com
FACEBOOK: page likes, advertisement links, shares, comments. You can also use Facebook Analytics.
TWITTER: Engagement (retweets, responses and likes), organic impressions, followers, messages sent, response rate and time, tweets including links to your brand or company.
LINKEDIN: comments, clicks, interactions, followers, engagement.
PINTEREST: impressions, spectators, reach of each pin.
INSTAGRAM: Followers, engagement (likes and comments), follower commitment, clicks towards your website.
STEP 4: How to achieve your Social Media Objectives
You traveled great lengths if you've made it this far. It's time to outline everything you've thought of up to now into a real plan of action. Social Media objectives are useless if you don't know how to achieve them. This is about writing down daily, weekly and monthly tasks.
These tasks are essential for any marketing plan. If your objective is to increase your number of Twitter followers by 15% in two months, you know what specific strategies to use to accomplish this. Similarly, if your objective is to reduce response time on Facebook to 1 hour and 30 minutes, you'll have to clarify the policies and procedures to follow for accomplishing this objective.
TIP: Create realistic and specific milestones.
A good example of this is getting 6000 new followers on Instagram over a period of six months. That would be 1000 followers per month. In the event that you only have 500 followers after the second month, then you can make adjustments and create new milestones.
Well, we finally made it to the end of this article. We'd love for you to tell us if you're able to reach your Social Media objective by using these steps. And if you have any suggestions on what we went over, we'd love to hear your comments too! As a little farewell treat, here are links to some of our other articles that may also be of interest to you:
Comments
comments